<< Previous | Next >>
Archive of Published Issues: 2017
Front Matter
Front Matter associated with this Archival Unit includes:
Metadata
Metadata associated with this Archival Unit includes:
Journal URL
http://ojs.umsida.ac.id/index.php/rem
Title
R.E.M. (Rekayasa Energi Manufaktur) Jurnal
Publisher
Universitas Muhammadiyah Sidoarjo
Description
REM is a peer-reviewed journal published by Mechanical Engineering Program, Faculty of Engineering,Universitas Muhammadiyah Sidoarjo two times a year in June and December. The goal of this journal is to facilitate scholars, researchers, and teachers for publishing the original research articles or review articles. The articles basically contain any topics concerning with Mechanical Engineering. REM is available in print and online version.
Keywords
REM; Mechanical engineering Journal; Muhammadiyah Journal; UMSIDA Journal; jurnal umsida; jurnal teknik mesin; jurnal issn; jurnal nasional
Language(s)
English (en_US)

Publisher Email
rem@umsida.ac.id
Copyright

Authors retain copyright and grant the journal right of first publication with the work simultaneously licensed under a Creative Commons Attribution License that allows others to share the work with an acknowledgement of the work's authorship and initial publication in this journal.

Authors are able to enter into separate, additional contractual arrangements for the non-exclusive distribution of the journal's published version of the work (e.g., post it to an institutional repository or publish it in a book), with an acknowledgement of its initial publication in this journal.

Authors are permitted and encouraged to post their work online (e.g., in institutional repositories or on their website) prior to and during the submission process, as it can lead to productive exchanges, as well as earlier and greater citation of published work.

The Copyright Transfer Form can be downloaded here: [Copyright Transfer Agreement]
The copyright form should be signed originally and send to the Editorial Office in the form of original mail or scanned document to

Prantasi Harmi Tjahjanti (Managing Editor)
Editorial Office of REM
Universitas Muhammadiyah Sidoarjo

Jl. Majapahit 666 B, Kampus I, Universitas Muhammadiyah Sidoarjo, Sidoarjo, Jawa Timur, Indonesia 61271
Telp.: +62-31-8945444 ext. 189
E-mail: jees@umsida.ac.id

LOCKSS system has permission to collect, preserve, and serve this Archival Unit.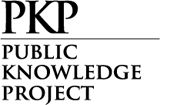 Open Journal Systems was developed by the Public Knowledge Project.