Praksis Pendidikan Perspektif Integrasi Sains dan Islam (Praxis Education Perspective of Science and Islam Integration)
DOI:
https://doi.org/10.21070/sej.v3i2.3096
Author (s)
(1)&nbsp*&nbspKhozin Khozin&nbsp&nbsp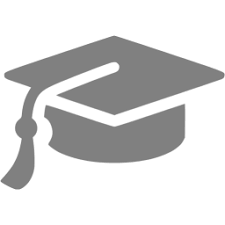 (Fakultas Agama Islam, Universitas Muhammadiyah Malang, Indonesia) &nbsp
&nbsp&nbsp&nbsp&nbsp&nbsp&nbsp&nbsp&nbspIndonesia
(*) Corresponding Author
Abstract
Commonly, practice of islamic education implementation is dichotomic. Muhammadiyah as a pioneer of modern islamic education in Indonesia in its implementation has tried to pair up science and Islam, both institutionally and scienctifically. Scientifically proven that school system in past was only taught science, whereas islamic boarding taught only Islam. Muhammadiyah through its education system offers the integration of science and Islam through religious education which is now popularly called al-Islam and Kemuhammadiyahan education. At PTMA there are also Islamic Studies which are carried out by FAI in almost every Muhammadiyah university. While institutionally generally Muhammadiyah universities provide mushalla or mosques to complement their school infrastructure, even in the organizational structure there are officials who are directly in charge of al-Islam and Kemuhammadiyahan. It all is still not integrated as a whole that benefits both science and institutions. Science has not been integrated in the subject of the study of al-Islam and Kemuhammadiyahan, and vice versa.
Keywords
Praxis; Integration; Science; Islamic Education
Full Text:
PDF
Article View

Abstract views : 330 times | PDF files viewed : 268 times
Refbacks
There are currently no refbacks.
Copyright (c) 2019 SEJ (Science Education Journal)
This work is licensed under a
Creative Commons Attribution 4.0 International License
.