Pengaruh Kemampuan Berpikir Kreatif Terhadap Kemampuan Mengelolah Lingkungan Hidup dengan Pendekatan Berbasis Masalah pada Matakuliah PKLH (Effect of Creative Thinking Skills on Ability to Manage the Environment with Problem-Based Approach in PKLH Course)
DOI:
https://doi.org/10.21070/sej.v3i1.2227
Author (s)
(1)&nbsp*&nbspDeni Nasir Ahmad&nbsp&nbsp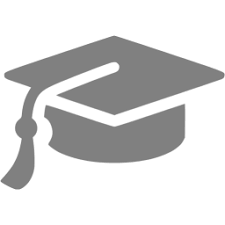 (Pendidikan Matematika, Fakultas MIPA, Universitas Indraprasta PGRI) &nbsp
&nbsp&nbsp&nbsp&nbsp&nbsp&nbsp&nbsp&nbspIndonesia
(*) Corresponding Author
Abstract
The purpose of the research activity is to know whether there is an influence of the ability
to think creatively on the ability to manage the environment with a problem-based
approach to the PKLH course. The method in this study is a quasi-experimental method,
the sample in research activities is physics education students, namely R4A class totaling
29 people. While the data collection techniques used in this study are questionnaires
given to determine students 'creative thinking abilities and scoring instruments from student
scientific reports to determine students' abilities in managing the environment. The
simple linear regression test was used to examine the research hypothesis. The results
showed that there was an indirect effect between the ability to think creatively on the
ability to manage the environment with independent assignments in the PKLH course
shown from the hypothesis test that is fcount <ftabel that is equal to 0.139 <3.37.
Keywords
Creative Thinking; Ability to Manage the Environment
Full Text:
PDF
Article View

Abstract views : 149 times | PDF files viewed : 192 times
Refbacks
There are currently no refbacks.
Copyright (c) 2019 SEJ (Science Education Journal)
This work is licensed under a
Creative Commons Attribution 4.0 International License
.