Profil Literasi Sains Siswa di SMP Negeri Perkotaan dan Pedesaan (Profile of Student's Scientific Literacy in Urban and Rural State Middle Schools)
DOI:
https://doi.org/10.21070/sej.v2i1.2157
Author (s)
(1)&nbsp&nbspNova Auliyatul Faizah&nbsp&nbsp (Universitas Muhammadiyah Sidoarjo) &nbsp
&nbsp&nbsp&nbsp&nbsp&nbsp&nbsp&nbsp&nbspIndonesia
(2)&nbsp*&nbspNoly Shofiyah&nbsp&nbsp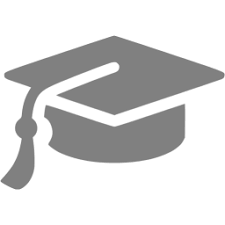 (Universitas Muhammadiyah Sidoarjo) &nbsp
&nbsp&nbsp&nbsp&nbsp&nbsp&nbsp&nbsp&nbspIndonesia
(*) Corresponding Author
Abstract
This study purposes to describe the profile of scientific literacy of students in urban and
rural State Junior High Schools. In urban areas, this study was conducted in SMP Negeri
3 Sidoarjo and in rural areas, the study was in SMP Negeri 2 Jabon. The subjects of this
study were 2 students of VIII grade from each SMP Negeri 3 Sidoarjo and SMP Negeri 2
Jabon. In this study using qualitative methods, data was collected using tests, interviews,
and observations. This scientific literacy test was adapted from the 2013 Pan-Canadian
Assessment Program (PCAP) because students were in VIII grade. The results showed
that students in urban schools had scientific literacy on problem solving indicators reaching
levels 4 and 3, scientific inquiry indicators reached levels 3 and 2, and indicators of
scientific reasoning reached level 3. Meanwhile, students in rural schools had scientific
literacy at level 2 and 1 on indicators of problem solving, scientific inquiry indicators reach
level 2 and 1, and scientific reasoning reaches level 3 and 2.
Keywords
scientific literacy; urban schools; rural schools
Full Text:
PDF
Article View

Abstract views : 74 times | PDF files viewed : 67 times
Refbacks
There are currently no refbacks.
Copyright (c) 2018 SEJ (Science Education Journal)
This work is licensed under a
Creative Commons Attribution 4.0 International License
.