Analisis Karakter Cinta Damai dalam Pembelajaran IPA di Lingkungan Belajar SMP Negeri 17 Kota Jambi (Analysis of Peaceful Love Characters in the Science Learning of SMP Negeri 17 Jambi)
DOI:
https://doi.org/10.21070/sej.v2i1.2109
Author (s)
(1)&nbsp*&nbspAgustian Agustian&nbsp&nbsp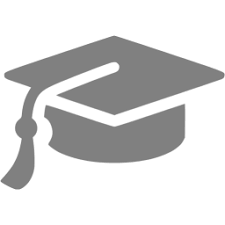 (Fakultas Keguruan dan Ilmu Pendidikan, Universitas Jambi, Indonesia) &nbsp
&nbsp&nbsp&nbsp&nbsp&nbsp&nbsp&nbsp&nbspIndonesia
(2)&nbsp&nbspArnida Arnida&nbsp&nbsp (SMP NEGERI 1 Tanjung Jabung Barat) &nbsp
&nbsp&nbsp&nbsp&nbsp&nbsp&nbsp&nbsp&nbspIndonesia
(*) Corresponding Author
Abstract
The purpose of this study is to analyze the character of the peaceful love of students in science learning in SMP Negeri 17 Kota Jambi. The method applied in this study is quantitative analysis research methods. This research is also descriptive research that describes the existing conditions in reality. In this study, the primary data is data relating to peace-loving attitudes. The data was obtained by distributing questionnaires. The method used is a closed questionnaire. The subjects of this study were 32 students of class VIII B and 35 students of class VIII C. The results of this study indicated that from all the statements that have been provided by SMP Negeri 17 Jambi successfully cultivate character values in the school including one of them is peace-loving attitude.
Keywords
Education; Character; Peaceful Love
Full Text:
PDF
Article View

Abstract views : 527 times | PDF files viewed : 418 times
Refbacks
There are currently no refbacks.
Copyright (c) 2018 SEJ (Science Education Journal)
This work is licensed under a
Creative Commons Attribution 4.0 International License
.