Pengembangan Bahan Ajar Ilmu Pengetahuan Alam Berbasis Model Learning Cycle 7E untuk Siswa Sekolah Dasar
DOI:
https://doi.org/10.21070/sej.v1i2.1687
Author (s)
(1)&nbsp*&nbsp. Fembriani&nbsp&nbsp

(Universitas Nusa Cendana) &nbsp
&nbsp&nbsp&nbsp&nbsp&nbsp&nbsp&nbsp&nbspIndonesia
(2)&nbsp&nbspMuhamad Taufik Hidayat&nbsp

&nbsp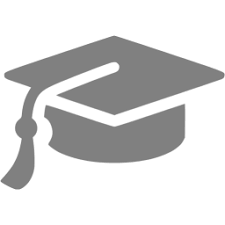 (Universitas Muhammadiyah Surakarta) &nbsp
&nbsp&nbsp&nbsp&nbsp&nbsp&nbsp&nbsp&nbspIndonesia
(*) Corresponding Author
Abstract
ABSTRAK
Kajian ini bertujuan untuk mengetahui kevalidan bahan ajar Ilmu Pengetahuan Alam (IPA) untuk siswa kelas V Sekolah Dasar. Pengembangan bahan ajar ini difokuskan pada materi "Alat pencernaan manusia, makanan, dan kesehatan". Produk yang dikembangkan adalah bahan ajar berbasis model pembelajaran Learning Cycle 7E (bahan ajar LC7E). Pengukuran validitas dilakukan dengan teknik validitas ahli dan validitas isi. Bahan ajar dikatakan valid jika mendapatkan katergori "baik" dan "sangat baik". Tingkat validitas ahli bahan ajar LC7E berada pada kriteria valid dengan rata-rata skor 3,8 dan mencapai keberhasilan 95%. Hasil validitas isi dari 24 soal yang diberikan didapatkan data rata-rata r hitung 0,575 > r tabel 0, 514. Hal ini berarti bahan ajar tersebut dinyatakan valid.
Kata kunci: Validitas, Bahan Ajar, Learning Cycle 7E
ABSTRACT
The aim of this study was to find out the validity of Natural Science teaching materials for fifth grade elementary school students. The development of this teaching material includes material on "Human digestive devices, food and health". The product developed is teaching material based on 7E Learning Cycle learning model (LC7E teaching material). Validity measurements were done by expert validity techniques and content validity. Teaching materials are legitimate if they get "good" and "very good" categories. The level of validity of LC7E teaching material is on the valid criteria with an average score of 3.8 and a 95% success. The results of the content validity of the 24 questions given by the data obtained an average of r count of 0.575> rtable 0, 514. This means that the teaching material is declared valid.
Keywords: Validity, Teaching Materials, 7E Learning Cycle
Keywords
Validitas; Bahan Ajar; Learning Cycle 7E
Article View

Abstract views : 223 times
Refbacks
Copyright (c) 2018 SEJ (Science Education Journal)
This work is licensed under a
Creative Commons Attribution 4.0 International License
.