Estimasi Posisi Magnetic Levitation Ball Menggunakan Metode Akar Kuadrat Ensemble Kalman Filter (AK-EnKF)
DOI:
https://doi.org/10.21070/r.e.m.v2i1.768
Author (s)
(1)&nbsp*&nbspTeguh Herlambang&nbsp

&nbsp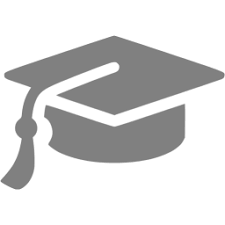 (Universitas Nahdlatul Ulama Surabaya) &nbsp
&nbsp&nbsp&nbsp&nbsp&nbsp&nbsp&nbsp&nbspIndonesia
(*) Corresponding Author
Abstract
The role of Magnetic Levitation Ball in an industrial world is very important, among others, as system applied to a train moving on the rail at high speed (MAGLEV). Magnetic Levitation Ball is system consisting of a ferromagnetic solid steel ball floating over The surface of air medium when supplied with electromagnetic power which is hard to predict its position, and therefore estimations is required to estimate the position, and speed of the steel ball when the electromagnetic power is supplied to the steel ball. This paper was study on application of the modification of Ensemble Kalman Filter (EnKF) method by adding Root Square at the stage of corecction called Ensemble Kalman Filter Square Root (EnKF-SR). Implemented to the mathematical model of magnetic levitation ball and speed of ferromagentic steel ball the result of the simulation of EnKF-SR using mathematical model of magnetic levitation ball showed that the error was less than 2% by generating both 200 and 300 ensembles. The least error was observed when 200 ensemble was generated at which the position error of ball was 0.018 m, and speed of the bll was 0.016 m/s and the electric current was 0.018 A.
Keywords
Magnetic Levitation Ball; estimation of position and speed; Ensemble Kalman Filter (EnKF)
Full Text:
PDF
Article View

Abstract views : 407 times | PDF files viewed : 448 times
Copyright (c) 2017 R.E.M. (Rekayasa Energi Manufaktur) Jurnal
This work is licensed under a
Creative Commons Attribution 4.0 International License
.