Analisa Kualitas Semen Melalui Pengukuran Konstanta Dielektrik Dan Resistivitas
(1)&nbsp*&nbspBowo Eko Cahyono&nbsp&nbsp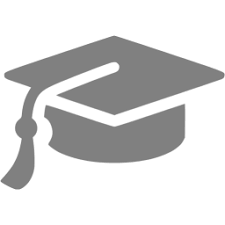 &nbsp
&nbsp&nbsp&nbsp&nbsp&nbsp&nbsp&nbsp&nbspAffiliation:&nbsp Jur. Fisika FMIPA Univ. Jember &nbsp
&nbsp&nbsp&nbsp&nbsp&nbsp&nbsp&nbsp&nbspCountry:&nbspIndonesia
(2)&nbsp&nbspMisto Misto&nbsp&nbsp &nbsp
&nbsp&nbsp&nbsp&nbsp&nbsp&nbsp&nbsp&nbspAffiliation:&nbsp Jur. Fisika FMIPA Univ. Jember &nbsp
&nbsp&nbsp&nbsp&nbsp&nbsp&nbsp&nbsp&nbspCountry:&nbspIndonesia
(3)&nbsp&nbspHolili Nur Arivah&nbsp&nbsp &nbsp
&nbsp&nbsp&nbsp&nbsp&nbsp&nbsp&nbsp&nbspAffiliation:&nbsp Jur. Fisika FMIPA Univ. Jember &nbsp
&nbsp&nbsp&nbsp&nbsp&nbsp&nbsp&nbsp&nbspCountry:&nbspIndonesia
(*) Corresponding Author
Abstract
Cement is an adhesive material that is capable of tying dense ingredients into one solid unity, cement was used as construction materials. Any materials including cement has physical properties and is largely determined by the magnitude of the internal condition of the materials. This research was conducted to find out the quality of cement by using measurements of the dielectric constant and resistivity values. The materials examined in the form of 3 brands of cement mixed with sand and water. This research method using capacitive and resistive by using an oscilloscope as a voltage reader. Note that the three cement brands have the same dielectric constant value i.e. amounting to 0.30 and resistivity value of 30.00 Ωm on day 28. The relationship between the dielectric constant value against the addition of age showed a decrease, while for values of resistivity shows an improvement. Onthe measurement of the dielectric constant shows that cement A brand more quickly achieve drying compared to brand B and brand C, as for the measurements of the resistivity shows that cement brand C more quickl yachieve drying compared to cement brand A and brand B.
Keywords
Semen; konstanta dielektrik; resistivitas; metode kapasitif; metode resistif
DOI:

https://doi.org/10.21070/r.e.m.v2i2.1199
Full Text:
PDF
Article View

Abstract views : 90 times |

PDF files viewed : 75 times
Refbacks
There are currently no refbacks.
Copyright (c) 2017 R.E.M. (Rekayasa Energi Manufaktur) Jurnal
This work is licensed under a
Creative Commons Attribution 4.0 International License
.