The Concept of Village Autonomy in Indonesia (Indonesian Constitution Perspective)
DOI:
https://doi.org/10.21070/jihr.v3i1.151
Author (s)
(1)&nbsp*&nbspRifqi Ridlo Phahlevy&nbsp

&nbsp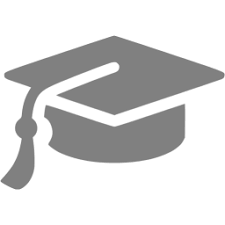 (Dept. of Constitutional Law, Faculty of Law, Universitas Muhammadiyah Sidoarjo) &nbsp
&nbsp&nbsp&nbsp&nbsp&nbsp&nbsp&nbsp&nbspIndonesia
(*) Corresponding Author
Abstract
Indonesia was introduced to the term, "village autonomy" in 1970s; however, throughout the past years of establishing autonomous villages in Indonesia, the legislators have not been able to provide any clarity about this concept. Villages, as a legal entity, do not have enough independence to represent themselves as an autonomous unit of community in the state administration system of Indonesia. Article 18B and 28I of the second amendment of The 1945 Constitution of The State of Republic of Indonesia (UUD 45) state that the villages can have independent governments, by giving the alternative of village autonomy. Implementation the Law No. 6 Year 2014 is a part of the effort to realize the message of constitution and hence conception of autonomous villages is expected to be the catalyst for this concept. The presence of this law had a considerable impact on the 2014 presidential elections. Because of this people are concerned that political interests may try to drive and turning the direction and purpose of the law. This study is a part of the research on the implementation of village autonomy policies in Indonesia, and is compiled by using statute and conceptual approach.
Keywords
village autonomy; constitutional framework; local self government.
Full Text:
(PDF) FULLTEXT ENGLISH
Article View

Abstract views : 1302 times | (PDF) FULLTEXT ENGLISH files viewed : 413 times
Copyright (c) 2016 Rechtsidee
This work is licensed under a
Creative Commons Attribution 4.0 International License
.