Analisa Psikometris Skala Religiusitas Pada Lansia
DOI:
https://doi.org/10.21070/psikologia.v3i1.1720
Author (s)
(1)&nbsp*&nbspSofa Amalia&nbsp&nbsp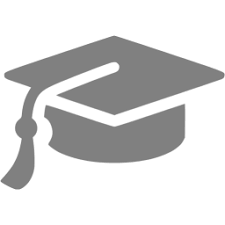 (Universitas Muhammadiyah Malang) &nbsp
&nbsp&nbsp&nbsp&nbsp&nbsp&nbsp&nbsp&nbspIndonesia
(*) Corresponding Author
Abstract
Religiosity is deemed essential for humans, especially when humans entered the elderly. Increased relationship with their religion will improve the health and psychological well-being of the elderly. The purpose of this study is to conduct psychometric analysis of the religiosity scale based on the context of Islamic religion. The sample consisted of 205 elderly with aged criteria above 60 years. This scale was developed based on the multi-dimensional structure of religiosity theory, are: the ideological (acceptance of the belief system); the feeling (subjective and emotional religious experience as an expression of personal religiousness); the ritualistic (participation in religious activities and practices); the intellectual (knowledge of the belief system); and the consequential (ethical consequences of the belief system). The measurement method with reliability test uses Cronbach's alpha and internal validity measurement using corrected item-total correlation and exploratory factor analysis (EFA). The results show that the scale has consistency and has items that are feasible to explain the variables of religiosity
Keywords
Religiosity; Elderly
Full Text:
PDF
Article View

Abstract views : 1007 times | PDF files viewed : 1117 times
Refbacks
There are currently no refbacks.
Copyright (c) 2018 Sofa Amalia
This work is licensed under a
Creative Commons Attribution 4.0 International License
.