Kemampuan Problem Solving dengan Kesiapan Masuk Sekolah Dasar
DOI:
https://doi.org/10.21070/psikologia.v2i1.1267
Author (s)
(1)&nbsp*&nbspMuhammad Nur Priyo Sudarmo&nbsp&nbsp

(Fakultas Psikologi Universitas Muhammadiyah Sidoarjo)
(2)&nbsp&nbspLely Ika Mariyati&nbsp

&nbsp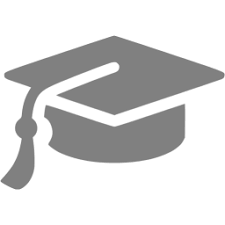 (Fakultas Psikologi Universitas Muhammadiyah Sidoarjo)
(*) Corresponding Author
Abstract
This study aims to explore the correlation between the readiness of students to enter elementary school with problem solving ability, as well as to describe the problem solving ability and the school readiness of students. The respondents involved in this study were 87 kindergarten students (TK-B). Sample determination was done by using saturated sampling technique. Data collection was done by administering two instruments, namely NST and WPPSI. NST is used to measure students 'readiness and WPPSI is used to measure students' problem solving ability. Data analyzed using Product-Moment correlation with correlation coefficient value (rxy) of 0.432 and significance level (p) of 0.000. The results showed that the problem solving ability has a significant relationship with the readiness of students in kindergarten level. 
Keywords
Kindergarten Students; School Readiness; problem solving skill
Full Text:
PDF
Article View

Abstract views : 5757 times | PDF files viewed : 2502 times
Refbacks
There are currently no refbacks.
Copyright (c) 2017 Psikologia : Jurnal Psikologi
This work is licensed under a
Creative Commons Attribution 4.0 International License
.