Key Success Factors to Increase Value Proposition in the Hospitality Industry
DOI:
https://doi.org/10.21070/prozima.v2i1.2203
Author (s)
(1)&nbsp*&nbspDaniel Marco - Stefan Kleber&nbsp&nbsp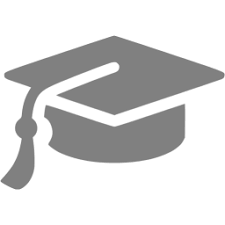 (University of Applied Sciences Kaiserslautern) &nbsp
&nbsp&nbsp&nbsp&nbsp&nbsp&nbsp&nbsp&nbspGermany
(2)&nbsp&nbspTatjana Volkova&nbsp&nbsp (BA School of Business and Finance) &nbsp
&nbsp&nbsp&nbsp&nbsp&nbsp&nbsp&nbsp&nbspLatvia
(*) Corresponding Author
Abstract
Purpose of this conceptual study is the identification and analysis of key success factors to increase value proposition based on design thinking of hotel executives and value co-creation with customers in the hospitality industry. Globalized dynamic markets and ever-changing customer needs and demands require ongoing experimentation and communication to steadily identify customer needs and wants in order to adjust products and services to ensure an increase of value proposition. In this research article, the two-fold role of customers and hotel executives in value co-creation processes leading to an identification of key success factors of value proposition increase is analyzed. The article emphasizes the essential role of customers as contributors to value co-creation processes and hotel executives as contributors to the creation and delivery of value proposition. Superior value proposition can be achieved by understanding actual needs and demands of customers based on design thinking and comparing them to value proposition elements that are perceived as being important by customers. Following this approach, key success factors for enhancing value proposition are analyzed.
Keywords
Design thinking, Hospitality industry, Value co-creation, Value proposition
Full Text:
PDF
Article View

Abstract views : 148 times | PDF files viewed : 152 times
Refbacks
There are currently no refbacks.
Copyright (c) 2018 PROZIMA (Productivity, Optimization and Manufacturing System)
This work is licensed under a
Creative Commons Attribution 4.0 International License
.