Synthesis of Acid Polyols As a Feedstock to Produce Flexible Polyurethanes and Their Effect on the Income Level of Furniture Craftsmen
DOI:
https://doi.org/10.21070/prozima.v2i2.2202
Author (s)
(1)&nbsp*&nbspAndi Budirohmi&nbsp&nbsp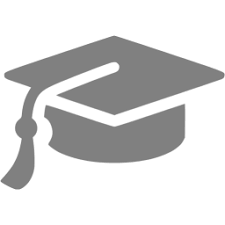 (Departement of Chemistry, Faculty of Mathematics and Natural Sciences, Hasanuddin University) &nbsp
&nbsp&nbsp&nbsp&nbsp&nbsp&nbsp&nbsp&nbspIndonesia
(*) Corresponding Author
Abstract
Polyuretanes are widely used as elastomers, coatings, adhesivesand binders,interior and exterior cars, furniture,shoe soles, carpets, rigit and flexible foams, membrane materials as well as constuction materials .The production of polyurethanes is largely derived  from  polyols derived from petroleum . Howover, petroleum  is a non- renewable raw material . Thus it is necessary to look alternative feedstock  for the manufacture of polyol  as a polyurethane raw material. Synnthesis polyurethane by polymerization process  using  polyol volume based on polyol  oleat acid  polypropylenglycol ( PPG ) in order to know  whether fatty acid can be used  as raw materials  of polyurethane manufacture.From the result of the study. Based on Fourier Transform Infra  Red ( FTIR), showed,that the product  produced is polyol with obtained hydroxyl  group ( OH group )with hydroxylnumber is 129,81 mg KOH / g and 157,60 mg KOH / g sample of 70 
Keywords
Syntesis, Flexible Polyurretan foam, Polyol,, oleic acid,
Full Text:
PDF
Article View

Abstract views : 91 times | PDF files viewed : 92 times
Refbacks
There are currently no refbacks.
Copyright (c) 2018 PROZIMA (Productivity, Optimization and Manufacturing System)
This work is licensed under a
Creative Commons Attribution 4.0 International License
.