Algoritma LPT-Branch and Bound Pada Penjadwalan Flexible Flowshop untuk Meminimasi Makespan
DOI:
https://doi.org/10.21070/prozima.v2i1.1527
Author (s)
(1)&nbsp*&nbspDana Marsetiya Utama&nbsp

&nbsp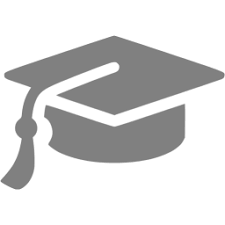 (Jurusan Teknik Industri, Fakultas Teknik, Universitas Muhammadiyah Malang) &nbsp
&nbsp&nbsp&nbsp&nbsp&nbsp&nbsp&nbsp&nbspIndonesia
(*) Corresponding Author
Abstract
This article discussed the problem of flow shop scheduling to minimize the makespan. The purpose of this article is to develop the LPT and Branch And Bound (LPT-Branch And Bound) algorithms to minimize the makespan. The proposed method is Longest Processing Time (LPT) and Branch And Bound. Stage settlement is divided into 3 parts. To proved the proposed algorithm, a numerical experiment was conducted by comparing the LPT-LN algorithm. The result of the numerical experiment shows that LPT-Branch And Bound's proposed algorithm is more efficient than the LPT-LN algorithm.
Keywords
Flexible Flowshop, LPT, Branch And Bound, Makespan
Full Text:
PDF
Article View

Abstract views : 190 times | PDF files viewed : 150 times
Refbacks
There are currently no refbacks.
Copyright (c) 2018 PROZIMA (Productivity, Optimization and Manufacturing System Engineering)
This work is licensed under a
Creative Commons Attribution 4.0 International License
.