Keefektifan Strategi Multiple Intelligences Terhdap Keterampilan Imitating Mathematical Reasoning Siswa [The Effectiveness of Multiple Intelligences Strategies on Students' Mathematical Reasoning Imitating Skills]
DOI:
https://doi.org/10.21070/pedagogia.v8i2.2334
Author (s)
(1)&nbsp*&nbspMutia Handayani&nbsp&nbsp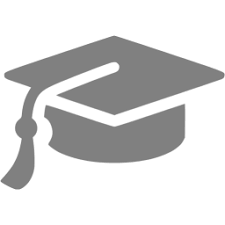 (Universitas Negeri Yogyakarta) &nbsp
&nbsp&nbsp&nbsp&nbsp&nbsp&nbsp&nbsp&nbspIndonesia
(*) Corresponding Author
Abstract
This study aims to determine effectiveness of Multiple Intelligences (MI) strategy to the skills of imitating mathematical reasoning fourth grade students of elementari school. The research design used is quasi experimental design with form none equivalent control group design. Data analysis technique in this reasearch include independet sample t test to determine whether there is difference effect in imitating mathematical reasoning skills between the control calss and experiment class. Then, one sample t-test to determine the effectiveness of MI strategy to students' imitating mathematical reasoning skills. Based on the result of the hypothesis test using independent sample t test, the values of treuslt is 3,351 (ttable2,032) by significance values 0,002. Next, the result of one sample t test showed the value of tresultis 7,880 (ttable 2,110) by value of significance is 0,000. Refer from the result obtained, It can be concluded 1) there are differences of students; imitating mathematical reasoning skill among the students who use the MI strategy with students who use the conventional strategy; 2) the MI strategy is effective to increase of students' imitating mathematical reasoning skill.
Keywords
Multiple Intelligences; Imitating Mathematical Reasoning Skill
Full Text:
PDF
Article View

Abstract views : 125 times | PDF files viewed : 55 times
Copyright (c) 2019 Author
This work is licensed under a
Creative Commons Attribution 4.0 International License
.