Factors, Affecting Students' Decision to Enroll in a University
DOI:
https://doi.org/10.21070/pedagogia.v8i2.2231
Author (s)
(1)&nbsp*&nbspKlim Popov&nbsp&nbsp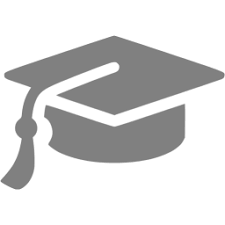 (Department of International Management, UAE) &nbsp
&nbsp&nbsp&nbsp&nbsp&nbsp&nbsp&nbsp&nbspUnited Arab Emirates
(*) Corresponding Author
Abstract
Globally, Higher Education Providers are seeking new ways of increasing student recruitment and diversify economic growth. The market in Dubai for higher education is very competitive originating "excess educational supply." In the case of Dubai, the factors which students consider may vary due to a diverse background of the students and a wide selection of study options. Analyzing and forecasting student choice factors enables a university to take the right strategy, position on the market. Therefore, a university should be able to distinguish itself by focusing on factors which students consider locally, instead of known common aspects which over universities overseas consider for their students. Two surveys were conducted highlighting the decision factors. Secondary research created the foundation for the primary research targeting Dubai-based students. In total, 75 current and 220 potential students participated in the survey, where demographics, factors, and preference of university location were examined. To analyze the data, the mean analysis and MANOVA were used. Also, an integrated marketing communication (IMC) analysis of the brand was conducted. The researchers observed a significant difference between Dubai and the global market. Results reveal that majority of the students consider degree recognition as the most important aspect of their education, followed by career after graduation, academic excellence, and practical approach. There was no direct correlation between the location and a final decision to join. The list of recommendations was created to enhance the IMC practices in the niche market, including conventional and digital marketing, events and PR. One of the limiting factors of this research can be considered the diverse sample of respondents (nationality, curriculum, residency location). This research serves as a foundation for marketing campaigns for Dubai universities and can contribute to the strategic roadmap by focusing on prime factors affecting students' decision.
Keywords
Student Recruitment; Universities in Dubai; Marketing in Education
Full Text:
PDF
Article View

Abstract views : 668 times | PDF files viewed : 270 times
Copyright (c) 2019 Author
This work is licensed under a
Creative Commons Attribution 4.0 International License
.