Pembentukan Sikap Ilmiah Melalui Pembelajaran Kooperatif pada Mata Kuliah Ilmu Alamiah Dasar [Formation of Scientific Attitudes Through Cooperative Learning in Basic Natural Sciences Courses]
DOI:
https://doi.org/10.21070/pedagogia.v8i2.2215
Author (s)
(1)&nbsp*&nbspDeden Ibnu Aqil&nbsp&nbsp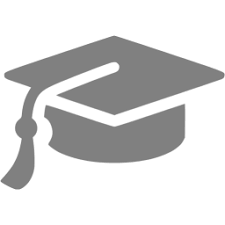 (Universitas Indraprasta PGRI Jakarta) &nbsp
&nbsp&nbsp&nbsp&nbsp&nbsp&nbsp&nbsp&nbspIndonesia
(*) Corresponding Author
Abstract
The purpose of this study is to determine the formation of scientific attitudes of students after using jigsaw type cooperative learning and STAD (student team achievement division) in basic natural science courses. The method used in this research is to form a group of students consisting of 4-5 people to discuss a theme related to the theme of lectures. After students receive the theme from the lecturer, each group discusses it. The results showed that 91.3% curious attitude, 90.18% respect for facts, critical thinking 93.62%, 90.83% openness, 88.4% perseverance, honesty, 97.02%, responsibility 90 , 31%. From the results of the assessment showed the scientific attitude of students included in the excellent category. The conclusion of this study is that learning Basic Natural Sciences by using jigsaw cooperative learning and STAD (student team achievement division) can form scientific attitudes very well..
Keywords
Scientific Attitudes; Cooperative Learning; Basic Natural Sciences
Full Text:
PDF
Article View

Abstract views : 1092 times | PDF files viewed : 813 times
Copyright (c) 2019 Author
This work is licensed under a
Creative Commons Attribution 4.0 International License
.