Analisis Learning Obstacle Pada Pembelajaran Nilai Tempat Siswa Kelas II SD [Learning Obstacle Analysis on Place Value Learning in Students Class II Elementary School]
DOI:
https://doi.org/10.21070/pedagogia.v8i1.1854
Author (s)
(1)&nbsp*&nbspUlsana Lestarai&nbsp&nbsp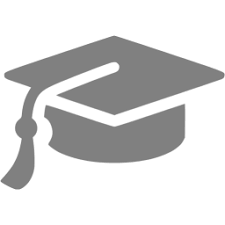 (Universitas Pendidikan Indonesia) &nbsp
&nbsp&nbsp&nbsp&nbsp&nbsp&nbsp&nbsp&nbspIndonesia
(*) Corresponding Author
Abstract
The concept of place value is very important taught before student learned addition and subtraction.However, in reality student has learning obstacle when they learn place value. The aim of this research is to analize the student obstacles in 3 digit place value. This research is a qualitative research and involved 50 students of grade 2 elementary school. From the analysis of the data, i.e., student test results and student interview, the result is we found two obstacles, ie.,didactical and epistemological obstacle. Didacticalobstacleis caused by using horizontal representation strategy of place value in 2013 curriculum textbookdid not help student to interpret number from the point of view place value, so that when the student must sum the result of horizontal representation strategy, students only combine the number symbol instead of summing numbers. Another didacticalobstacleis examples and questions about place value in 2013 curriculum book are less varied that indirectly raises epistemological obstacle which lead to examples and questions are given by teacher are not varied.This finding needs to be followed up by conducting development research that can reduce learning obstacle that have been discovered
Keywords
Learning Obstacle; Place Value
Full Text:
PDF
Article View

Abstract views : 585 times | PDF files viewed : 463 times
Copyright (c) 2019 PEDAGOGIA: Jurnal Pendidikan
This work is licensed under a
Creative Commons Attribution 4.0 International License
.