Pengembangan Buku Ajar Konsep Sains Berbasis Quantum Learning
DOI:
https://doi.org/10.21070/pedagogia.v7i2.1571
Author (s)
(1)&nbsp*&nbspDegi Alrinda Agustina&nbsp

&nbsp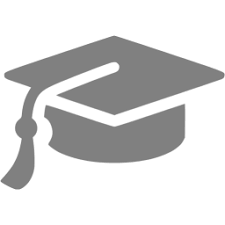 (STKIP Modern Ngawi) &nbsp
&nbsp&nbsp&nbsp&nbsp&nbsp&nbsp&nbsp&nbspIndonesia
(*) Corresponding Author
Abstract
Teaching books as one of the important components in the learning process, including in college. This study aims to produce feasibility and effective teaching books of science concept based on quantum learning for primary school students. This research uses R&D based on Borg & Gall with the steps: (1)research and information collecting; (2) planning; (3)develop preliminary form product; (4) preliminary field testing; (5) main product revision; (6) main field testing; (7) operationalproduct revision; (8) operational field testing; (9) final product revision; and (10) dissemination. Results show that teaching books of science concept based on quantum learning feasible from the material aspect of 89,16%, presentation aspect by 93,05%, and linguistic aspect of 91,67%. Textbooks of Quantum Learning-based Science Concepts are effective to improve activity and student learning outcomes. Learning activity of 88,57 % and classical completeness of 91,42%. This teaching book gives student opportunity chance to acquire many learning experiences needed as elementary school teacher's candidate
Keywords
Teaching Books; Science Concept; Quantum Learning
Full Text:
PDF
Article View

Abstract views : 62 times | PDF files viewed : 95 times
Copyright (c) 2018 PEDAGOGIA: Jurnal Pendidikan
This work is licensed under a
Creative Commons Attribution 4.0 International License
.