Penggunaan Kamus Olahraga Berbasis Android dalam Penguasaan Istilah Asing Bidang Olahraga
DOI:
https://doi.org/10.21070/pedagogia.v7i2.1564
Author (s)
(1)&nbsp*&nbspFarid Helmi Setyawan&nbsp

&nbsp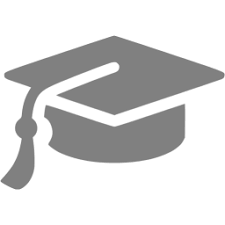 (STKIP Modern Ngawi) &nbsp
&nbsp&nbsp&nbsp&nbsp&nbsp&nbsp&nbsp&nbspIndonesia
(2)&nbsp&nbspPuput Eka Bajuri&nbsp&nbsp (STKIP Modern Ngawi) &nbsp
&nbsp&nbsp&nbsp&nbsp&nbsp&nbsp&nbsp&nbspIndonesia
(*) Corresponding Author
Abstract
Sports is a field of learning that rarely related to language problems. In fact, it is often found a foreign word or vocabulary in the field of sports which between students and teachers are required to understand the meaning of the word. Based on the observation in the field, there are many problems with the meaning of the foreign word. From 100 students, 25 collage students and 25 teachers that become respondent, the average of them had the same problem about the meaning of the word or foreign vocabulary. This research aimed to describe the effectiveness of using sports dictionary based android system in teaching foreign vocabulary in sport areas. The method used in this research is Research and Development (R & D). The developed media is a sports dictionary with an Android system. The results showed that out of 150 respondents, 93% or 140 people agreed with the application. The application is very helpful for them in finding the meaning of a foreign term in the field of sports. From 150 respondents, 86 said the application was good in the system and appearance, 53 people said the application made searching easier but the display was still lacking, and 11 people said the application was normal and not helpful. The test results of using the application show 85% of respondents are easier to understand and remember the existing vocabulary. The findings of this study are the use of sports dictionary applications based android and combined with appropriate learning methods obtained the results of mastering foreign words in the field of sports can be maximised.
Keywords
Sports Dictionary; Android; Vocabulary
Full Text:
PDF
Article View

Abstract views : 540 times | PDF files viewed : 681 times
Copyright (c) 2018 PEDAGOGIA: Jurnal Pendidikan
This work is licensed under a
Creative Commons Attribution 4.0 International License
.