Hubungan Indeks Massa Tubuh (IMT), Kadar Hemoglobin dan Paparan Asap Rokok dengan Kejadian Dismenore
DOI:
https://doi.org/10.21070/mid.v5i1.2213
Author (s)
(1)&nbsp*&nbspGreiny Arisani&nbsp&nbsp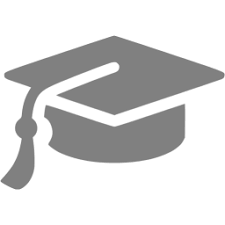 (Prodi DIII Kebidanan Jurusan Kebidanan Politeknik Kesehatan Kementerian Kesehatan Palangka Raya) &nbsp
&nbsp&nbsp&nbsp&nbsp&nbsp&nbsp&nbsp&nbspIndonesia
(*) Corresponding Author
Abstract
Adolescence is a transition period from childhood to adulthood which is characterized by the acceleration of physical, mental, emotional and social development. Reproductive health is an important problem for adolescents. The earliest change in adolescents is to start menstruating which can cause dysmenorrhea. Dysmenorrhea affects learning activities and indirectly affects the quality of life of adolescents. There are several risk factors that are considered to have a relationship with dysmenorrhea including body mass index (BMI), hemoglobin levels and exposure to cigarette smoke. This study aims to determine the relationship of body mass index (BMI), hemoglobin levels and exposure to cigarette smoke with the occurrence of dysmenorrhea. This study was an observational analytic study with astudy design Cross Sectional. The sample in this study were female students of the Midwifery Department of Health at the Palangka Raya Ministry of Health. The research instruments were in the form of questionnaires s. Data analysis was done by Chi Square and Logistic Regression. The statistical test results showed a significant relationship between Body Mass Index (BMI), Hemoglobin Levels and Cigarette Smoke Exposure with Occurrence of Dysmenorrhea (p <0.05). The results of the logistic regression analysis obtained a determination coefficient value of 0.461 so that it can be concluded that the variable body mass index (BMI), hemoglobin level and exposure to cigarette smoke had a contribution of 46.1% to the incidence of dysmenorrhea and 53.9% influenced by other factors. Body Mass Index (BMI) OR = 14,920, Hemoglobin Level (Hb <12 gram / dl) OR = 5,897 and cigarette smoke exposure OR = 3,289 is a risk factor for dysmenorrhea in adolescents.
Keywords
Dysmenorrhea; Body Mass Index (BMI); Hemoglobin Level; Cigarette Smoke Exposure
Full Text:
PDF
Article View

Abstract views : 66 times | PDF files viewed : 92 times
Refbacks
There are currently no refbacks.
Copyright (c) 2019 Greiny Arisani
This work is licensed under a
Creative Commons Attribution 4.0 International License
.