Studi Tingkat Pengetahuan Ibu dalam Memilih Metode Kontrasepsi yang Sesuai Di Kelurahan Fontein Tahun 2018
DOI:
https://doi.org/10.21070/mid.v4i2.2048
Author (s)
(1)&nbsp*&nbspAning Pattypeilohy&nbsp&nbsp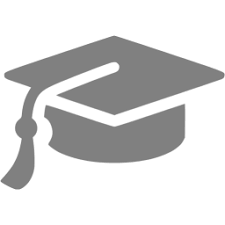 (Program Studi DIII Kebidananan, Sekolah Tinggi Ilmu Kesehatan Citra Husada Mandiri Kupang, Provinsi Nusa Tenggara Timur) &nbsp
&nbsp&nbsp&nbsp&nbsp&nbsp&nbsp&nbsp&nbspIndonesia
(*) Corresponding Author
Abstract
The success of development in both physical and economic development essentially depends on the human element, high population development can hamper development. Therefore controlling the population through a family planning program is very important. This is supported by various factors including education and knowledge, these two factors can influence mothers in choosing the appropriate contraceptive method, because knowledge is an important element in analyzing various phenomena that occur in life to build a perception or assumption about life.Contraception or anti-Conception Control is a way to prevent conception by using tools or drugs. The purpose of this contraception is to prevent the occurrence of pregnancy, regulate the distance of the child so that a healthy family is formed both physically and spiritually. The purpose of this study was to determine the level of knowledge of mothers about the selection of suitable contraceptive methods in Fontein Village in 2018. This study was a descriptive study with survey research design. The total sample of 100 people was taken in proportion to systematic random sampling. The data used are primary data obtained from filling out questionnaires by 100 respondents. Based on the results of the study showed that of 100 respondents who were well-informed 22 people (22%), quite 21 people (21%) and less 57 people (57%). Of the 100 respondents most (36%) chose the injection contraception method because of the effectiveness of their contraception. From this study it can be concluded that the level of knowledge of mothers in choosing the appropriate contraceptive method is still lacking. Suggestions for researchers for midwives and nurses who handle family planning are to maintain and always improve in the provision of counseling, information and education to further increase the knowledge of mothers in choosing the appropriate contraceptive method.
Keywords
Knowledge; Contraception Method
Full Text:
PDF
Article View

Abstract views : 97 times | PDF files viewed : 459 times
Refbacks
There are currently no refbacks.
Copyright (c) 2019 aning pattypeilohy
This work is licensed under a
Creative Commons Attribution 4.0 International License
.