Penentuan Konsentrasi Ammonium dalam Air Sungai Pelayaran Ngelom
DOI:
https://doi.org/10.21070/medicra.v2i1.2071
Author (s)
(1)&nbsp*&nbspKhoirul Ngibad&nbsp&nbsp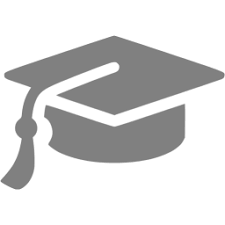 (Universitas Maarif Hasyim Latif) &nbsp
&nbsp&nbsp&nbsp&nbsp&nbsp&nbsp&nbsp&nbspIndonesia
(*) Corresponding Author
Abstract
Ammonium (NH4+) is a form of ammonia (NH) compound in thewater at low pH. The
ammonium can cause poisoning in aquatic life. The purpose of this study was to determine the ammonium concentration in the Ngelom river water sample that flows in the
Ngelom village, Taman district, Sidoarjo Regency. The measurement of ammonium concentration in river water samples was carried out using the UV-Vis spectrophotometry
method with Nessler reagent based on the Nessler reagent reaction (K2HgI4) with ammonium in a base solution which would form a colloidal yellow brown dispersion which
absorbance measured at 410 nm. Ammonium absorbance is proportional to the ammonium concentration in the sample. The sampling technique in this study used purposive
sampling. Samples were taken at 10 trial points, every 5 meters to the right and left from
the center point (Ngelom's River bridge to Maarif Hasyim Latif University). Ammonium
concentration was determined in the linear concentration range of 1 – 5 mg/L with a correlation coefficiency value (r) of 0.9615 with limit of detection and limit of quantitation of
0.105 mg/L and 0.352 mg/L, respectively. The results of testing the river water samples
showed that the ammonium concentration in 10 samples of river water ranged from 1.61
– 14.68 mg/L. All of the sample was not eligible requirements of the Republic of Indonesia
PP No. 82 of 2001 about Water Quality Management and Water Pollution Control.
Keywords
air sungai, ammonium, metode Nessler, spektrofotometri UV-Vis
Full Text:
PDF
Article View

Abstract views : 1981 times | PDF files viewed : 5103 times
Copyright (c) 2019 Khoirul Ngibad
This work is licensed under a
Creative Commons Attribution 4.0 International License
.