Kinerja Fungsi Ginjal pada Kelinci (Lepus nigricollins) Diabetes yang diberi Ekstrak Bonggol Buah Nanas (Ananas comusus L.)
Author (s)
(1)&nbsp*&nbspVery Rahmayanti&nbsp&nbsp

(Universitas Muhammadiyah Sidoarjo) &nbsp
&nbsp&nbsp&nbsp&nbsp&nbsp&nbsp&nbsp&nbspIndonesia
(2)&nbsp&nbspSyahrul Ardiansyah&nbsp&nbsp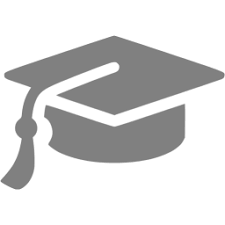 (Universitas Muhammadiyah Sidoarjo) &nbsp
&nbsp&nbsp&nbsp&nbsp&nbsp&nbsp&nbsp&nbspIndonesia
(*) Corresponding Author
Abstract
Bromelain enzyme contained in pineapple (Ananas comosus L.) are enzyme that have a function as anti-inflamatory in diabetic treatment periodically, will be giving impact to kidney function performance. This study to determine the effect of pineapple hump extract (Ananas comosus L.) on creatinine level in diabetic rabbits.  Rabbits were acclimated for 3 weeks than measured the creatinine level to know the first level. So, it induced by alloxan as much as 195 mg/kg during ±2 weeks for conditioning under hyperglicemia.  Then measured the creatinine level from 6 groups, it given pineapple extract with different concentration, those are positive control (+), negative control (-), extract 25%, 50%, 75% and 100%. Then measured of creatinine level did in enzymatic photometric method. In group of concentration 25% the creatinine level from 0,58 mg/dl become 1,07 mg/dl, in concentration 50% from 1,55 mg/dl become 1,25 mg/dl, in concentration 75% from 1,63 mg/dl become 1,19 mg/dl and in concentration 100% from 1,58 mg/dl become 1,42 mg/dl. The result of the study were tested statiscally with one way Anova test, it showed p> 0,05. It show Pineapple hump extract has no effect on the role of diabetic rabbits kidney.
Keywords
ekstrak; bonggol buah nanas (Ananas comusus L.); kelinci (Lepus nigricollins), Kreatinin
Full Text:
PDF
Article View

Abstract views : 64 times | PDF files viewed : 47 times
Copyright (c) 2019 Author
This work is licensed under a
Creative Commons Attribution 4.0 International License
.