The Unique Characteristic of Teacher Development in Mu'adalah Pesantren of East Java
DOI:
https://doi.org/10.21070/madrosatuna.v3i2.2668
Author (s)
(1)&nbsp*&nbspImron Fauzi&nbsp&nbsp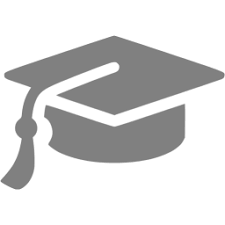 (Fakultas Tarbiyah dan Ilmu Keguruan, IAIN Jember) &nbsp
&nbsp&nbsp&nbsp&nbsp&nbsp&nbsp&nbsp&nbspIndonesia
(*) Corresponding Author
Abstract
The community needs, the demands for policy, the education system in pesantren have undergone many changes overtimes. However, it was a fact that the community has acknowledged the quality of pesantren graduates. The basic assumption for this was that pesantren graduates have proven sufficient quality because they were educated by qualified teachers. This article examined Teacher Development in Islamic boarding schools (pesantren) including the model of Teacher Development implementation, the barriers, and their impacts. This study applied a phenomenological approach.  This study applied a qualitative method by applying the Multi-Site Study at Al-Amien Islamic Boarding School Sumenep, Sidogiri Pasuruan Islamic Boarding School, and Baitul Arqom Islamic Boarding School of Jember, East Java. This study found that the focus of Teacher Development in Islamic boarding schools was unique and more effective than that of the theory of formal teacher development management and formal education institutions which tended to underlined the administrative, bureaucratic and formalistic aspects.  The implementation of the management in mu'adalah pesantren was started from planning, recruitment and selection stages, development and coaching comprehensively covered by spiritual and substantial elements.
Keywords
Teacher Development, Management, Muadalah Pesantren
Full Text:
PDF
Article View

Abstract views : 216 times | PDF files viewed : 77 times
Refbacks
There are currently no refbacks.
Copyright (c) 2019 Madrosatuna: Journal of Islamic Elementary School
This work is licensed under a
Creative Commons Attribution 4.0 International License
.