Bridging the Gaps Between Students' Prior Knowledge and Skills in Writing and the Expected Thesis Outcomes
DOI:
https://doi.org/10.21070/jees.v2i2.982
Author (s)
(1)&nbsp*&nbspRestu Mufanti&nbsp

&nbsp

(Universitas Muhammadiyah Ponorogo) &nbsp
&nbsp&nbsp&nbsp&nbsp&nbsp&nbsp&nbsp&nbspIndonesia
(2)&nbsp&nbspAndi Susilo&nbsp

&nbsp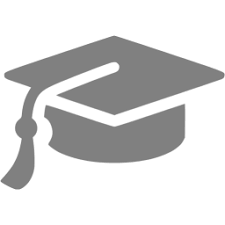 (STAIN Ponorogo) &nbsp
&nbsp&nbsp&nbsp&nbsp&nbsp&nbsp&nbsp&nbspIndonesia
(*) Corresponding Author
Abstract
This research aimed to seek the light on how the advisors made a use of feedback during supervisory panel and find out how different ways and types of feedback impacted on student-writers' thesis outcomes. Qualitative study was applied by involving three tenured lecturers at College of Islamic Studies, in Java as the research subjects. Two data collection techniques were applied, such as interview and documentation, to trace evidence on what types of feedback used, how students noticed, and how they impacted on subsequent drafts. This study revealed that indirect feedback using error codes and commentary was the most frequent form used during the advisory session. However, the mere use of feedback could only serve a short-term impact on the development of writing, and even it seemed only to spoon-feed them which could create burdens in writing. It was quite evident that engaging them in such self-regulated and interdependence group works, through problem-solving discussion and peer review, was much worthier as compared to only ask them to process the feedback themselves.
Keywords
corrective feedback; problem-solving skill; peer review; thesis writing
Full Text:
PDF
Article View

Abstract views : 956 times | PDF files viewed : 672 times
Copyright (c) 2017 JEES (Journal of English Educators Society)
This work is licensed under a
Creative Commons Attribution 4.0 International License
.
Cited-By
1. Designing English For Specific Purpose Materials: A Preliminary Product for Informatics Engineering Context
Elok Putri Nimasari, Restu Mufanti, Rohfin Andria Gestant
JEES (Journal of English Educators Society) vol: 4 issue: 2 first page: 61 year: 2019
doi: 10.21070/jees.v4i2.2526