Thematic Progression in Saudi Postgraduate Business Students' Multimodal Texts: An SF-MDA of Accounting Discourse
DOI:
https://doi.org/10.21070/jees.v4i2.2582
Author (s)
(1)&nbsp*&nbspHesham Suleiman Alyousef&nbsp&nbsp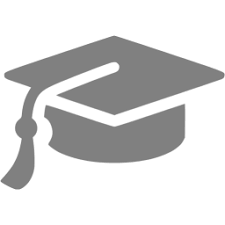 (King Saud University) &nbsp
&nbsp&nbsp&nbsp&nbsp&nbsp&nbsp&nbsp&nbspSaudi Arabia
(2)&nbsp&nbspAmerah Abdullah Alsharif&nbsp&nbsp (Department of Languages and Translation Taibah University, Yunbu, Saudi Arabia Faculty of Global Urban and Social Sciences. RMIT University, Melbourne, Australia) &nbsp
&nbsp&nbsp&nbsp&nbsp&nbsp&nbsp&nbsp&nbspSaudi Arabia
(*) Corresponding Author
Abstract
Thematic progression plays a vital role in organizing the information in a text and in enabling it to be understood and communicated effectively. Studies of multimodal business discourse have been confined to workplace contexts, and across the fields of management accounting, marketing, and finance. Based on Halliday's (2014) analytical tools of systemic functional linguistic (SFL) and Kress and van Leeuwen's (2006) analysis of images, an Systemic Functional Multimodal Discourse Analysis (SF-MDA) was conducted to explore THEME and INFORMATION structure in five international students' texts in a key topic in accounting, namely financial statements. The participants are first-year Master of Commerce Accounting Saudi students enrolled in the Accounting Concepts and Methods module at an Australian university. The findings of the SF-MDA revealed the frequency of Theme reiteration and the linear Theme pattern in financial statements. The first pattern is employed in accounting tables to list the corresponding numerical values. The SF-MDA findings of the balance sheet corresponded with Kress and van Leeuwen's (2006) approach to the analysis of grammar of visual design in terms of compositional zones.
Keywords
thematic progression; Systemic Functional Linguistic (SFL); discourse analysis; SF-MDA; accounting discourse; business discourse
Full Text:
PDF
Article View

Abstract views : 611 times | PDF files viewed : 295 times
Copyright (c) 2019 Hesham Suleiman Alyousef, Amerah Abdullah Alsharif
This work is licensed under a
Creative Commons Attribution 4.0 International License
.