Evaluation on an ESP Course Book: Get Along with English for the Hotel Industry
DOI:
https://doi.org/10.21070/jees.v4i2.2432
Author (s)
(1)&nbsp*&nbspAnnisa Ratna Purwanti&nbsp&nbsp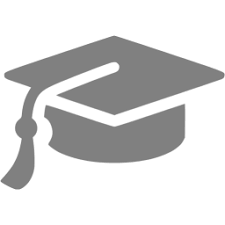 (Faculty of Humanities, Diponegoro University) &nbsp
&nbsp&nbsp&nbsp&nbsp&nbsp&nbsp&nbsp&nbspIndonesia
(*) Corresponding Author
Abstract
This review paper tries to evaluate an ESP course book entitled Get Along with English for the Hotel Industry published by Erlangga in 2006. A course book is considered as a necessary aspect in the classroom. Teachers usually follow the content and activities provided in the course book. ESP teachers often find difficulty in finding the suitable one. As a result, a book review is needed to match teacher and learners' needs to available solutions. The instrument to evaluate the couse book used Alan Cunningsworth's checklist taken from his book, Evaluating and Selecting EFL Teaching Materials (1984) consisted of six majors evaluation criteria and one conclusion and overall evaluation. The method of this study was qualitative descriptive to evaluate the current course book based on the guidelines and framework presented in the available checklist of evaluation criteria. The results indicated that the course book can be appropriate for hotel industry students but should be modified in some cases to meet the course objectives and encourage students to use what they learn in their future workplace.The weaknesses found from this book can be a chance for the teachers to develop the incomplete/inappropriate materials better and meet the teachers and students' needs.
Keywords
evaluation; ESP; course book; VHS
Full Text:
PDF
Article View

Abstract views : 1730 times | PDF files viewed : 1137 times
Copyright (c) 2019 Annisa Ratna Purwanti
This work is licensed under a
Creative Commons Attribution 4.0 International License
.