Model United Nations: Improving the Students' Speaking Skill
DOI:
https://doi.org/10.21070/jees.v4i2.2100
Author (s)
(1)&nbsp*&nbspSukma Septian Nasution&nbsp&nbsp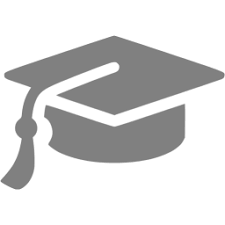 (Faculty of Letter, Universitas Pamulang) &nbsp
&nbsp&nbsp&nbsp&nbsp&nbsp&nbsp&nbsp&nbspIndonesia
(2)&nbsp&nbspNur Najibah Sukmawati&nbsp&nbsp (Faculty of Engineering, Universitas Pamulang) &nbsp
&nbsp&nbsp&nbsp&nbsp&nbsp&nbsp&nbsp&nbspIndonesia
(*) Corresponding Author
Abstract
Model United Nations promotes students' learning opportunities in three successive ways: optimizing individual development through un-moderated caucus, growing competitiveness through working paper forum and sharpening problem solving skill through draft -resolution forum. This is a classroom action research that investigates the improvement of students' speaking skill taught by using Model United Nations at Pamulang University. Two cycles were conducted where the first cycle consisted of four meetings and the second cycle consisted of three meetings. The population of this study was the fourth semester students in the academic year of 2017/2018. Both quantitative and qualitative data were employed to analyze the data. Quantitative data were in the form of oral test scores taken from students' public speaking skill. On the other hand, qualitative data were in the form of observation sheet, questionnaire sheet, and documentation. The treatments signified improvements of students' public speaking skill in each cycle which is represented by the mean score. The mean score of pre-test was 58.775. It improved to 69.525 in the first cycle, and became 78.675 in the last cycle. The observation sheet, questionnaire sheets and documents proved that students performed active participation and engagement during the instructional process that fostered better skill in public speaking.
Keywords
Classroom Action Research; Model United Nation; Speaking Skill
Full Text:
PDF
Article View

Abstract views : 1363 times | PDF files viewed : 751 times
Copyright (c) 2019 Sukma Septian Nasution, Nur Najibah Sukmawati
This work is licensed under a
Creative Commons Attribution 4.0 International License
.