An Effort to Improve Students' Activeness at Structure Class Using Slido App
DOI:
https://doi.org/10.21070/jees.v4i1.1868
Author (s)
(1)&nbsp*&nbspNur Muthmainnah&nbsp&nbsp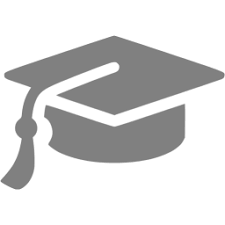 (English Education Department of Teacher Training and Education Faculty, IAIN Salatiga) &nbsp
&nbsp&nbsp&nbsp&nbsp&nbsp&nbsp&nbsp&nbspIndonesia
(*) Corresponding Author
Abstract
This research was conducted to improve students' activeness at structure class by sharing their idea, comment, questions and structure mastery. This research applied slido.com application as the media to teach. It was a classroom action research which had been conducted in two cycles. The subjects of this research were the third semester students of English Education Department of IAIN Salatiga. The writer took one of 3 classes as the sample of the research randomly. The researcher observed the improvement of students' activeness at structure class by collecting the data through observation and measurement technique. The data were in the form of observation checklist and field notes, documentation, and students' task. The data which were collected were analyzed to know the description of the class activity and the learning progress.  After the cycles conducted, it resulted that there ware improvement in students' activeness in delivering questions, giving comments, and doing simple task. The description of result was also proven with the students' mean score improved from 51 in their pre-test into 67 in the second cycle. It can be drawn a conclusion that there is an improvement in students' activeness in the structure class taught using slido application.
Keywords
Slido Application, Students' activeness, Structure
Full Text:
PDF
Article View

Abstract views : 1398 times | PDF files viewed : 758 times
Copyright (c) 2019 Nur Muthmainnah
This work is licensed under a
Creative Commons Attribution 4.0 International License
.
Cited-By
1. Instruction, Student Engagement, and Learning Outcomes: A Case Study Using Anonymous Social Media in a Face-to-Face Classroom
Maria Jesus Rodriguez-Triana, Luis P. Prieto, Adrian Holzer, Denis Gillet
IEEE Transactions on Learning Technologies vol: 13 issue: 4 first page: 718 year: 2020
doi: 10.1109/TLT.2020.2995557
2. Capacity Building in Mental Health for Bihar: Overview of the 1-Year Blended Training Program for Nonspecialist Medical Officers
Bhavya K Bairy, Aurobind Ganesh, Sandeepa Kaur, Prabhat Kumar Chand, Channaveerachari Naveen Kumar, Narayana Manjunatha, Suresh Bada Math, Narendra Kumar Sinha, Sanjeev Arora
Journal of Neurosciences in Rural Practice vol: 12 issue: 02 first page: 329 year: 2021
doi: 10.1055/s-0041-1722842