Exploring the Manifestation of Critical Thinking in the Moroccan Textbooks of English: The Case of "Ticket 2 English"
DOI:
https://doi.org/10.21070/jees.v4i1.1783
Author (s)
(1)&nbsp*&nbspMohsine Jebbour&nbsp&nbsp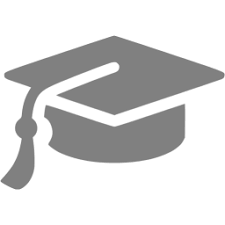 (The Faculty of Arts and Human Sciences Fez Dhar El Mahraz, Sidi Mohamed Ben Abdellah University) &nbsp
&nbsp&nbsp&nbsp&nbsp&nbsp&nbsp&nbsp&nbspMorocco
(*) Corresponding Author
Abstract
The purpose of this study was to explore whether Ticket 2 English, a Moroccan textbook of English, includes elements of critical thinking, which refers to the skill and disposition to select, collect, analyze, and evaluate information effectively. Descriptive analysis was employed to document instructions and activities that support the inclusion of critical thinking (CT) elements in the textbook. Results suggest that Ticket 2 English includes most of the skills found in Bloom's taxonomy, important critical thinking dispositions, and some activities for teaching critical thinking. Yet, textbook designers need to supplement textbooks of English with additional activities, and high school teachers of English need to implement new teaching materials and practices to help enhance students' level of critical thinking.
Keywords
Critical thinking; English language classroom; Ticket 2 English
Full Text:
PDF
Article View

Abstract views : 736 times | PDF files viewed : 642 times
Copyright (c) 2019 Mohsine Jebbour
This work is licensed under a
Creative Commons Attribution 4.0 International License
.