Yaw Angle Tracking Control Design of Underactuated AUV By Using State Dependent Riccati Equations (SDRE)-LQT
DOI:
https://doi.org/10.21070/jeee-u.v3i2.2602
Author (s)
(1)&nbsp*&nbspMuhammad Basri Hasan&nbsp

&nbsp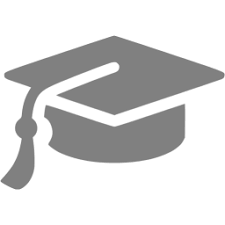 (Universitas Nurul Jadid Probolinggo) &nbsp
&nbsp&nbsp&nbsp&nbsp&nbsp&nbsp&nbsp&nbspIndonesia
(*) Corresponding Author
Abstract
In realizing yaw angle control tracking on AUV, the use of the State Dependent Riccati Equations method based on Linear Quadratic Tracking (SDRE-LQT) is realized. This algorithm calculates changes in yaw angle tracking problems through calculation of parameter changes from online AUV with Algebraic Riccati Equations.So that the control signal given to the plant can follow the changing conditions of the plant itself.
Keywords
AUV; Tracking Control; SDRE-LQT.
Full Text:
PDF
Article View

Abstract views : 231 times | PDF files viewed : 90 times
Refbacks
There are currently no refbacks.
Copyright (c) 2019 Muhammad Hasan Basri
This work is licensed under a
Creative Commons Attribution 4.0 International License
.