Pengaruh Kinerja Keuangan Terhadap Closing Price Pada Perusahaan Manufaktur yang Terdaftar di Bei (2013-2016)
DOI:
https://doi.org/10.21070/jas.v2i2.1390
Author (s)
(1)&nbsp*&nbspDewi - Siswanti&nbsp

&nbsp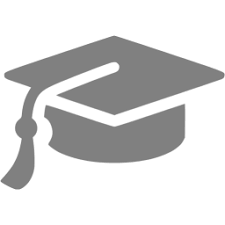 (Sekolah Tinggi Teknik Malang) &nbsp
&nbsp&nbsp&nbsp&nbsp&nbsp&nbsp&nbsp&nbspIndonesia
(2)&nbsp&nbspAhmad Ahmad&nbsp&nbsp (Universitas Gajayana) &nbsp
&nbsp&nbsp&nbsp&nbsp&nbsp&nbsp&nbsp&nbspIndonesia
(*) Corresponding Author
Abstract
This study aims to determine the effect of financial performance of the closing price on the company manufacturing the listed in BEI (2013-2016). The sub sector manufacturing company selected is plastic and packaging, there are 11 company that totaly company of this categori, with regard sequence and completness of the data financial statements available in the IDX continuosly from 2013-2016. Correlation coefficient between 7 independent variables with closing price of 0,859 so that the coefficient of determinant r2 0,738. This mean the ability of variable X (Current Rate, DER, ROE, GPM, OPM, NPM and EPS) in explaining the diversity of varible Y (Closing price) for 73,8%. While the rest of the 26,2 described by other variables. Variable partial most positive effect is NPM, while the most small effect is GPM, two variable which ROE and OPM influence inversely, namely the reduction of the coefficient of the raise the variable Y.
Keywords
Financial Performance; Current Ratio; Closing Price
Full Text:
PDF
Article View

Abstract views : 212 times | PDF files viewed : 126 times
Refbacks
There are currently no refbacks.
Copyright (c) 2018 Journal of Accounting Science
This work is licensed under a
Creative Commons Attribution 4.0 International License
.