Corporate Social Responsibility: Aktualisasi Dan Implementasi Ajaran Tauhid Dalam Menghadapi Era Sustainable Development Goals (SDGS)
DOI:
https://doi.org/10.21070/jas.v2i1.1325
Author (s)
(1)&nbsp*&nbspHadiah Fitriyah&nbsp

&nbsp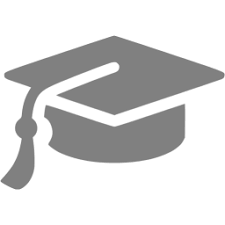 (Universitas Muhammadiyah Sidoarjo) &nbsp
&nbsp&nbsp&nbsp&nbsp&nbsp&nbsp&nbsp&nbspIndonesia
(*) Corresponding Author
Abstract
This research aims to determine the relationship between Corporate Social Responsibility and Islam and how its implementation in small and medium enterprises in Sidoarjo in the era of Sustainable Development Goals (SDGs). The objects of this research are small and medium nterprises, because small-, medium- and large-scale industries must recognize the importance of Corporate Social Responsibility. The implementation of cororate social responsibility is expected to increase value, which is not only profitable, but also society's sustainability and welfare, parallel with the teachings of Islam, especially in the era of Sustainable Development Goals (SDGs). The research is a qualitative one. The results of this study indicates that small and medium enterpreneurs can implement Corporate Social Responsibility on the basis of the teachings of Tauhid in accordance with the guidance of Al-quran and Hadist even on a small scale for the sustainability and welfare of people autonomously. in the era of Sustainable Development Goals (SDGs)
Keywords
Corporate Social Responsibility; Islam; Sustainable Development Goals
Full Text:
PDF
Article View

Abstract views : 6319 times | PDF files viewed : 1039 times
Refbacks
There are currently no refbacks.
Copyright (c) 2018 Journal of Accounting Science
This work is licensed under a
Creative Commons Attribution 4.0 International License
.