Strategi Perguruan Tinggi Swasta Berbasis Agama Membangun Budaya Organisasi untuk Meraih Keunggulan Kompetitif
DOI:
https://doi.org/10.21070/halaqa.v3i1.2119
Author (s)
(1)&nbsp*&nbspBudi Haryanto&nbsp&nbsp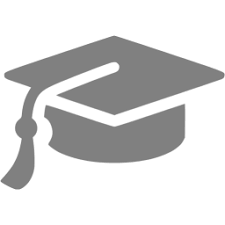 (Universitas Muhammadiyah Sidoarjo) &nbsp
&nbsp&nbsp&nbsp&nbsp&nbsp&nbsp&nbsp&nbspIndonesia
(*) Corresponding Author
Abstract
This study discusses how faith-based private universities run strategies to build organizational culture to gain excellence in the era of market liberalization. Private universities are considered institutions that are vulnerable to the influence of changes in the constellation of society and government regulations. On the other hand, religion-based private universities are still able to survive and contribute to educating the nation's children. This study intends to explore information about strategies to build organizational culture in private universities that support the competitiveness of institutions. Religion-based private universities include those who are able to survive in competition, how they determine the strategy of building the organizational culture of the institution. The main focus of research on leader strategies builds organizational culture to achieve competitive advantage, using a qualitative descriptive research approach with a multicasus study design. The research data are in the form of speech, deeds, attitudes of the leaders and residents of the two faith-based private college campuses in East Java. Data collection through observation, active participation observation and interviews.The results of the study found that religion-based private universities tried to balance the development of external pressure on the achievement of compliance with standard standards, there were weaknesses in innovative capabilities and speed responsive to external pressure. The strategy of university leaders in building organizational culture in two institutions rests on the recruitment process that is strict enough to maintain the religious foundation of the institution's operations. Higher education also relies on the existence of a relatively fixed market segment to seize interested parties and maintain their existence.
Keywords
Building Strategy; Organizational Culture; Religion-Based Private Universities
Full Text:
PDF
Article View

Abstract views : 88 times | PDF files viewed : 68 times
Refbacks
There are currently no refbacks.
Copyright (c) 2019 Budi Haryanto
This work is licensed under a
Creative Commons Attribution 4.0 International License
.