Pengembangan Video Pembelajaran Tutorial Sujud pada Mata Pelajaran Pendidikan Agama Islam pada Sekolah Menengah Pertama
DOI:
https://doi.org/10.21070/halaqa.v3i1.2116
Author (s)
(1)&nbsp*&nbspEni Fariyatul Fahyuni&nbsp&nbsp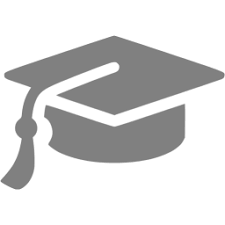 (Universitas Muhammadiyah Sidoarjo) &nbsp
&nbsp&nbsp&nbsp&nbsp&nbsp&nbsp&nbsp&nbspIndonesia
(2)&nbsp&nbspWilna Aini&nbsp&nbsp (Universitas Muhammadiyah Sidoarjo) &nbsp
&nbsp&nbsp&nbsp&nbsp&nbsp&nbsp&nbsp&nbspIndonesia
(*) Corresponding Author
Abstract
Learning is a process and the students towards a better direction. Islamic Education as one of the subjects taught in schools not only function as a transfer of knowledge but also teaches values and norms to practice them in their daily lives. The application of Islamic religious education in Indonesia is not maximum, there are still many shortcomings and weaknesses both in terms of the quality of teaching and the quality produced by the students. The development of sujud tutorial learning videos is the development of learning media that aims to improve students' understanding and learning outcomes in prayer and prostration material. This type of research and development is known as Research and Development which is carried out to produce products and prove the effectiveness of the products produced. The results of the material validation expert about prayer and prostration were 90%, while the validation of media experts also produced a value of 92%, which means "very valid". The results of the analysis of student learning effectiveness showed the results of T count = 9.02> T table = 0.05, meaning that the sujud tutorial learning videos developed were effective in improving student learning outcomes. This proved that there was a difference in the value of students between pretest (63) and posttest (76). Thus it can be concluded that the product developed is proven to be valid and effectively used as a medium of learning in schools.
Keywords
Development Videos; Sujud Tutorial Learning; Islamic Education;Middle School 6 State Sidoarjo
Full Text:
PDF
Article View

Abstract views : 206 times | PDF files viewed : 377 times
Refbacks
There are currently no refbacks.
Copyright (c) 2019 Eni Fariyatul Fahyuni, Wilna Aini
This work is licensed under a
Creative Commons Attribution 4.0 International License
.