Ayat-Ayat Tentang Masyarakat: Kajian Konsep Dan Implikasinya Dalam Pengembangan Pendidikan Islam
DOI:
https://doi.org/10.21070/halaqa.v2i2.1778
Author (s)
(1)&nbsp*&nbspNajih Anwar&nbsp&nbsp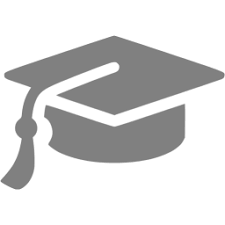 (Universitas Muhammadiyah Sidoarjo, Indonesia) &nbsp
&nbsp&nbsp&nbsp&nbsp&nbsp&nbsp&nbsp&nbspIndonesia
(*) Corresponding Author
Abstract
This article discusses the concept of society in the Qur'an in relation to the development of Islamic education. The term community can be seen from the existence of various other terms that can be related to the concept of community development, such as the terms qaum, ummah, sha'b, qabāil. There needs to be an understanding of the ideal concept of society to develop the concept of education. Understanding the ideal concept of society is very necessary in order to develop the concept of education. With regard to this there are at least four things that illustrate the relationship between the concept of society and education, among others: First, that the ideal picture of society must be one of the considerations in designing the vision, mission and goals of education; Second, the ideal picture of the community must also be the basis for the development of community-based education; Third, developments and progress that occur in the community must also be considered in formulating educational goals; Fourth, developments and progress in the community must be used as a basis for curriculum formulation.
Full Text:
PDF
Article View

Abstract views : 8931 times | PDF files viewed : 3526 times
Refbacks
There are currently no refbacks.
Copyright (c) 2018 Halaqa: Islamic Education Journal
This work is licensed under a
Creative Commons Attribution 4.0 International License
.