Determinants and Consequences of Extended Disclosure under Concentrated Ownership Environment: The Indonesian Evidence
DOI:
https://doi.org/10.21070/jbmp.v5i2.2735
Author (s)
(1)&nbsp*&nbspAbdul Ghofar&nbsp&nbsp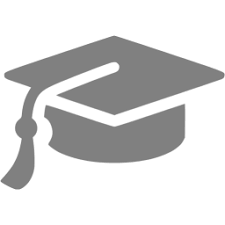 (Universitas Brawijaya) &nbsp
&nbsp&nbsp&nbsp&nbsp&nbsp&nbsp&nbsp&nbspIndonesia
(*) Corresponding Author
Abstract
This study is aimed at providing evidence in regard with (1) the economic consequences of quality of extended disclosure and (2) the influence of ownership and director char- acteristics on the quality of extended disclosure. Using 260 firm years of the Indonesian firms, this study finds that the increase of disclosure quality is found to have a positive correlation with the increase of share price five (5) days after the announcement date of financial reports and the increase of Return of Assets (ROA). In regard with ownership and director characteristics, this study finds that government ownership and size of board have a positive relationship with disclosure quality; while management and block-holder ownership are not relevant in increasing disclosure quality. It is also found that individual characteristics of director which are independence and financial expertise/background do not have any relationship with the quality of extended disclosure. From the study, it can be concluded that extended disclosure is an effective tool to increase the financial performances of a firm under a concentrated ownership environment such as in Indone- sia. Government and board directors are two players who induce firms to increase trans- parency through voluntarily disclosure.
Keywords
voluntarily disclosure, concentrated ownership, corporate governance, independent director, economic consequences
Full Text:
PDF
Article View

Abstract views : 62 times | PDF files viewed : 72 times
Refbacks
There are currently no refbacks.
Copyright (c) 2019 Abdul Ghofar
This work is licensed under a
Creative Commons Attribution 4.0 International License
.